Other Projects and Skills
Vaudeville/Burlesque / Juggling
Fiona organized a Southcentral Alaska Tour with the Dazzling Rosemarie Show, a 5-member variety troupe, in March 2018. In November 2017, she appeared as Charlie Chaplin in a juggling burlesque performance for Pulse Dance Company's Gold Rush-themed burlesque show. She reprised the role in March 2018 at the Cabin Fever art installation hosted by the Anchorage Museum at Kincaid Park with a more family-oriented theme of finding warmth in the darkness.
Photo Credit: Alexander Tilley.
The New Old Time Chautauqua
Since 2011, Fiona has traveled each summer with the NOTC, a non-profit educational variety show, playing flute in the marching band, juggling in the big juggle, scrubbing dishes, loading the Uhaul, talking and talking to plan and plan, performing in the show, and teaching ukulele workshops.
Photo Credit: Michelle Bates
My first love! I play flute in the Fighting Instruments of Karma Marching Chamber Band / Orchestra at Oregon Country Fair, with friends and accompanying bands at Slowgrass Revival at the Writer's Block, in flute choirs, in jam sessions, and in wherever else I can!
Photo Credit: Geoffrey Squier Silver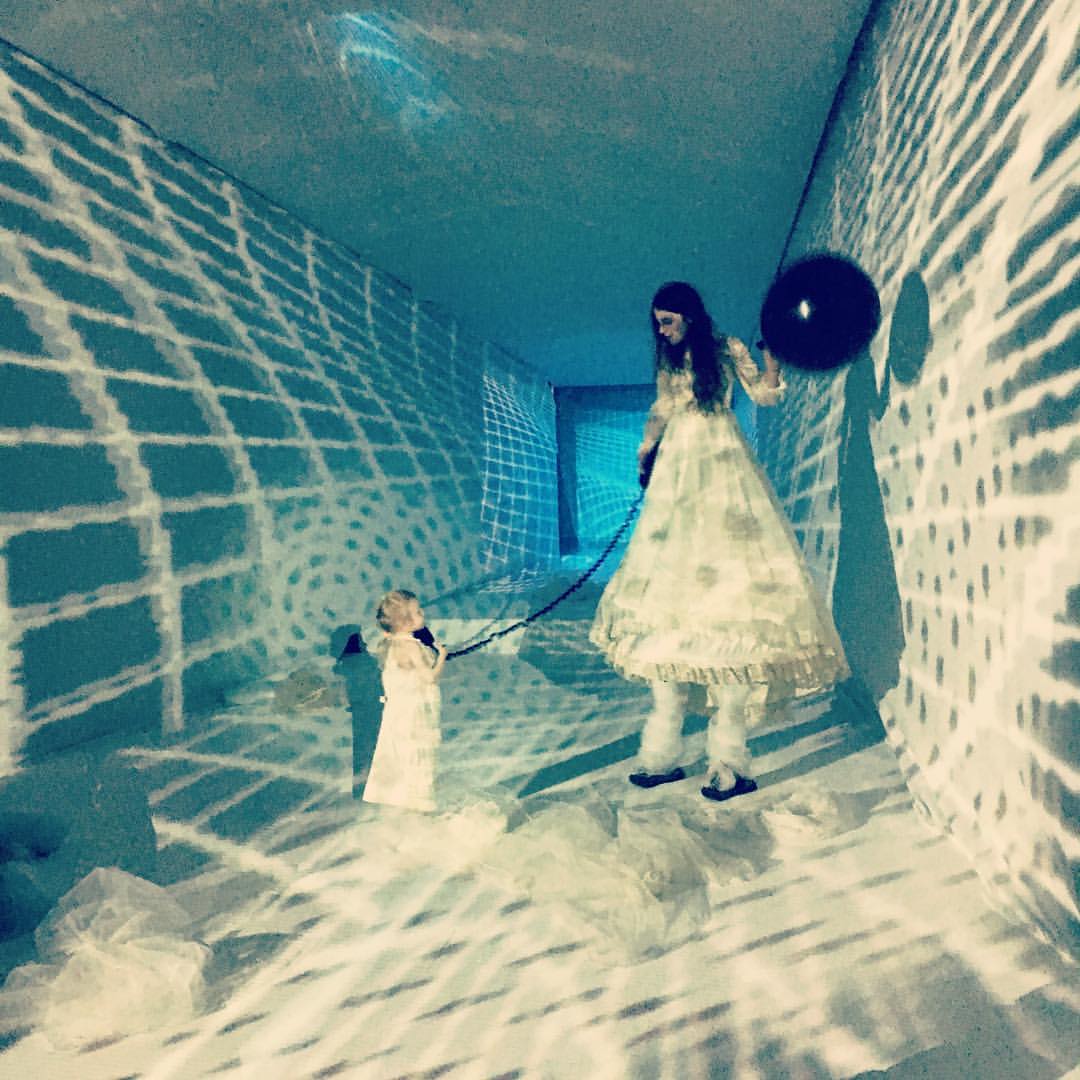 In March of 2017, Fiona participated in a multimedia performance project involving soundscapes, interactions with projected images, and body movement. New skills unlocked: alternating between maniacal laughing and crying for five minutes; limping in drywall stilts.
Photo Credit: Ruby Suzanna
In October and November of 2016, Fiona played the roll of Columbia in Mad Myrna's rendition of The Rocky Horror Show. She has also performed in Serial Bowl productions in 2017 (local one-acts) with The Midnight Sun Theatre.
Photo Credit: Walter Snell, Llens Studio
Fiona currently emcees Spenaudeville - Spenard's monthly all-ages variety show. She has also emceed open mics and served as auctioneerat ACW's annual art auction in Fall of 2017.
Photo Credit: Alexander Tilley